Say Good-Bye To All Your Worries With Cash for Scrap Cars Highgate Hills
Don't let an unwanted vehicle stand in your driveway for long. Turn it into quick Cash for Cars Highgate Hills with us.
Remember, a forgotten scrap car standing idle will be an additional burden on your pocket, space, and the environment. Not to mention the additional hard work involved in its regular maintenance, washing, and cleaning.
Contact the best car buyers in town, and bid farewell to all your worries.
We buy commercial vehicles of all sizes, kinds, ages, conditions and shape. Cars, vans, trucks, SUVs. You name it.
Fill The Quote Form for a quick offer. Have us at your door and we will pay cash on the spot.
How To Avail Our Cash for Used Car in Highgate Hills?
The schedules are tight, and the days are hectic in today's fast-paced world. We understand your pain in how difficult it is to spare a single moment for yourself- let alone car selling.
We offer a convenient and time-saving method to help you dump your car Brisbane for good. Here are the three steps quickly summarized:
Know Your Car's Worth
The first thing we will ask you is to disclose detailed information about the vehicle. We will need the essential information, including Make, Model, Year, Mileage, Condition, Location, and more. Make sure to maintain accuracy to get a fair Cash Quote.
Plan Our Visit
Next, choose a suitable time for pick-up and vehicle removal if you have accepted the Quote and decided to sell the vehicle to us. Our schedule works around yours. So, feel free to select a time, date, and location you are convenient with.
Time for Payment
Our team is punctual about the time you provide. After a quick inspection, we will give instant Cash and free scrap car removal Highgate Hills. Sign the receipt, and hand us the keys with the essential documents. Leave the work of Title Transfer on us.
Accurate Evaluation
As experts in the field, we conduct an in-depth evaluation to quote the fairest and most ethical value of your car, truck, or van. This will be based on the details provided by the car owners, including the make, model, or age.
100% Customer Satisfaction
Your satisfaction is our topmost priority. And we endeavor to render vehicle owners a seamless selling experience. So you can't help but keep coming back to us every time.
100% Free Car Removal Highgate Hills
Car Sellers can be tricked into spending hundreds of dollars paying for scrap Car Removals Brisbane when businesses like us offer it for free!
Three Weird Reasons People Had To Get Cash for Used Cars
For Weight Management
There is a famous old saying that machines make us lazy.
And nowhere is it truer than in the case of cars. Walking even a small distance seems like a chore with a vehicle standing in your driveway.
If you are a fitness freak or wish to embark on a weight-loss journey, then selling my car for cash is a good idea. It will force the lazy muscles to be back in action and help you live a healthy, active lifestyle,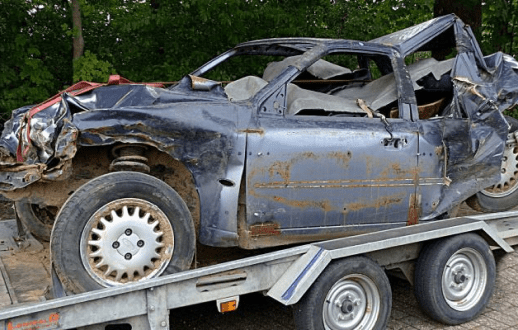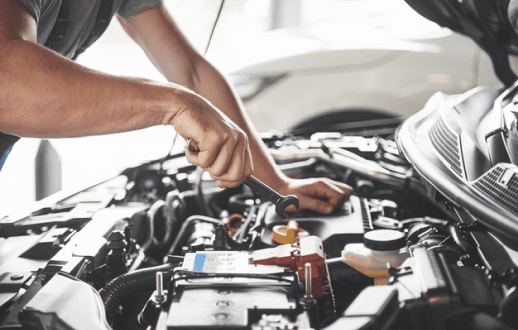 To Cut Ties With A Fraud Mechanic
There is no denying that an old vehicle is a headache to deal with. More so with the long list of repair work and faults that keep coming up now and then.
Things become even more challenging when you need to deal with a dishonest mechanic trying to rip you off every penny. At times, this can trigger car owners to get rid of a problematic vehicle once and for all.
If Your Home or Town Is Short of Parking Space
If you happen to live in a busy city center, then there are chances that you need to deal with the parking headache.
Imagine getting late to work and then not being able to find a parking spot for your vehicle nearby.
This alone is a reason enough for car owners to consider selling my car to solve the persisten parking issue.
About Highgate Hills
Highgate Hill is an inner riverside suburb of the City of Brisbane, Queensland. According to a 2016 Census, the suburb had a population of 6,194 residents.
As the name suggests, the suburb is largely dominated by undulating hills. It is around 2 kilometers south of the Brisbane CBD on the Brisbane River and approximately 1 kilometer (0.6 mi) east of Hill End. The suburb is famous for its several heritage listing sites, including:
14-20 Blakeney Street: Rochemount/Tarong
35 Brighton Road: Franklin Villa
81 Dornoch Terrace: Topham Residence
100 Dornoch Terrace: Cleona
116 Dornoch Terrace: Kinauld
117 Dornoch Terrace: Carinya
121 Dornoch Terrace: Lutmis
132 Dornoch Terrace: Glenview
147 Dornoch Terrace: Giles Residence
182 Dornoch Terrace: Torbreck
And more